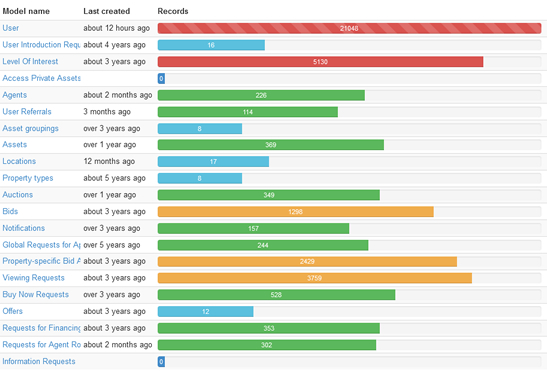 Receive client requests real-time. Organise viewings, monitor and set the status of financing requests and offers, and log notes to share with your sales team. Focus on results by viewing summaries of all client interest on each asset in a specialised dashboard, so that no lead is ever missed.
Manage client interaction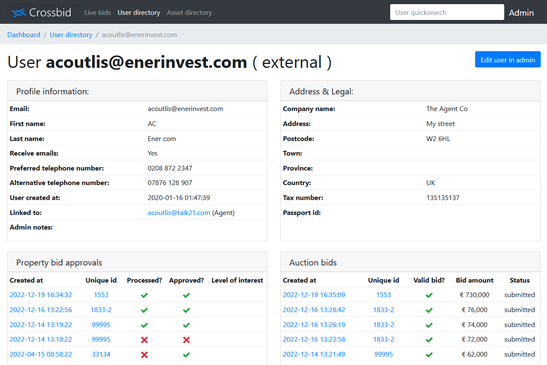 View your registered users list and dive into any user page to view their information. Know instantly which properties they have been interested in, check past communication and the status of all their past and current activity on a single summary screen.
Know your clients